Come down to Southern Pursuits and experience our brand new special offer – The Clay Shooting Gun Collection!
Clay Pigeon Shooting is great fun, but it needs a high level of concentration and accuracy. With our extensive selection of clay traps we cater for all individuals and groups. But, for the more discerning shot, why not try our new experience of Clay Pigeon Shooting using a variety of different gauges of shotgun – The Clay Shooting Gun Collection.
You will start this brand new special offer with a Lincoln 12 bore over and under which weighs just 3KG, then try your luck with a Lincoln over and under 20 bore, a slightly lighter gun which weighs just 2.75kg. If after these, you can manage to hit the target you will move on with a little Kofts over and under 410 which weighs a mere 2.3kg. Finally once you have experience all the above, you will experience the most popular gun and one which is used by most police forces around the world – a 12 bore Remington 870 5 shot pump – action at 3.6kg.
This activity can have a maximum of 4 guests at any one time.
This package will include;
100 Cartridges
4 different guns on our sporting layout
Expert tuition and equipment hire
For
£135 per person 
The Gun Collection
Lincoln 12 Gauge o/u
Remington 870 PUMP – ACTION 12 Gauge
Lincoln 20 Gauge o/u
Lincoln 410 Gauge o/u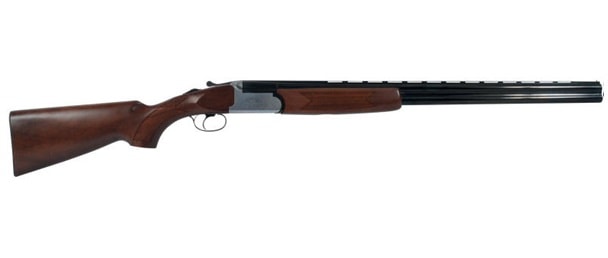 Things you need to know..
Offer valid Sunday to Friday (subject to availability)
Minimum group sizes do not apply for this package, maximum of 4 guests at any one time
Minimum ages do apply (12 years + for Clay Pigeon Shooting)
You must quote 'The Clay Shooting Gun Collection' at time of booking in order to book and can not be used in conjunction with any other offer.
All bookings are subject to our terms and conditions,